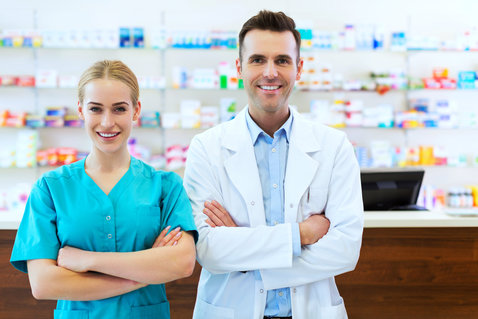 Visiting a pharmacy for medication or drugstore merchandise, it is always good to get enough information on Over-the-Counter products in Lexington, North Carolina and have your local pharmacist give you a better idea on how the product can help you feel better.
Most FDA approved generic and branded pharmaceutical products available in drugstores and are generally safe and effective. What makes drugs hazardous to one's health is the misuse or incorrect application of the product by its user. To eliminate health hazards, talk to one of our pharmacists to better orient you with appropriate product usage.
Know Product Differences
Take pain relievers for example. It can come in oral or topical forms. Depending on your pain need, you can choose an oral pain reliever medicine or a liquid or gel-type medication for direct contact pain relief. By telling our pharmacist about your current pain condition, saying you have a toothache, we can suggest different types of products with a brief overview of its usage to give you an idea as to which you would be most comfortable using.
Ask What's Best
This time, let us use itch formulas for example. It often comes in creams, ointments, gels or lotions. All of which differ in oil concentration – the greasier and stickier the product, the higher the oil content is. Anti-itch active ingredients such as hydrocortisone, calamine, menthol and diphenhydramine are commonly used to treat skin irritations. Ask our pharmacist for the most ideal type of product for your skin type and itch need.
Cream
Water-based formula, mixed with oil components
Ideally used on large areas of the skin and wet skin wounds
Ointment
Oil-based formula mixed with water and oil components
Has higher oil concentration than creams and gels
Stays on the skin longer
Maybe too greasy for face application, but ideal for dry skin individuals
Gels
Water-based formula
Gets absorbed faster
Are usually oil-free and transparent
Ideal for oily face application and wet skin wounds
Lotions
Water-based formula mixed with oil components
Medicated lotions are less thick in formulation compared to creams
Guidance With Application
Talking to any one of our pharmacists will give you better knowledge on the pharmaceutical products you need plus guidance on how to correctly apply or take them. All pharmacists know the importance of product information awareness and how proper usage makes all the difference in making products effective. Ask our pharmacist for assistance.
As much as possible, we always assist our customers with their pharmaceutical concerns that are within the scope of our practice, but we will ultimately recommend that they see their doctors as soon as possible.
Independent Pharmacy Distributor, your source of reliable medication and over-the-counter products. Visit us at Lexington, North Carolina.
---
Disclaimer
Blogs, content and other media uploaded online are for informational purposes only. Contents on this website should not be considered medical advice. Readers are strongly encouraged to visit their physician for health-related issues.
---