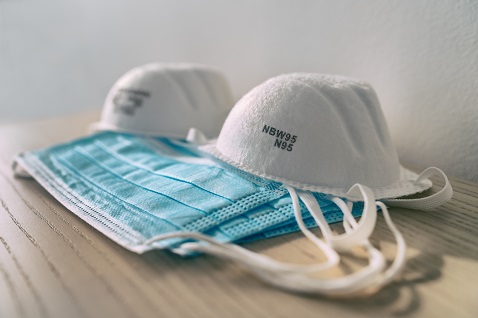 Masks have become essential instruments for us to live healthy and safe lives. Despite being immunized, all of us must remain vigilant due to the COVID-19 virus. Face masks are still recommended by the Centers for Disease Control and Prevention, especially in public areas.
Face masks, which are available in most providers of medical supply in Lexington, North Carolina, have been shown to reduce virus transmissions generated by droplets by forming a barrier that stops the droplets from spreading to another person.
The following masks are CDC and FDA approved product in North Carolina, whichare suitable for everyday use:
Masks with three layers
Masks made of fabric
Masks with specialized functions, such as the N95, KN94, and KF94
Experts recommend double-masking to get the most out of your cloth mask. Wearing a 3-ply mask underneath a cloth mask is known as double-masking. Wearing a 3-ply mask underneath ensures that droplets can still be blocked.
If you don't have specialized masks on hand, double-masking is your best friend. All you need is a fabric mask and a 3-ply. Follow the CDC guidelines below to guarantee safe usage:
Make sure the mask fits comfortably on your face. There must be no gaps.
Do not mix two disposable masks.
Utilize only one N95 or KN95 mask at a time.
Knot the ear loops of a 3-ply face mask where they meet the mask's edge.
Fold the excess material and tuck it under the edges.
Only buy face masks from reliable pharmaceutical services near you. Independent Pharmacy Distributor is your friendly neighborhood pharmacy, always ready to provide you with high-quality medical needs. We also provide over-the-counter products. Ask our pharmacists now!