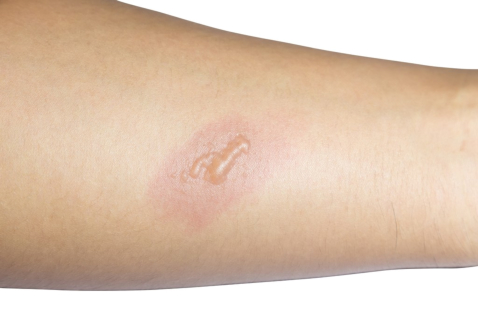 First-degree burns are common. We've all experienced one at some point. It could be from touching a hot stove or burning our fingertips on a curling iron. Some sunburns can also cause first-degree burns.
This type of burn only involves the top layer of the skin, so you don't necessarily need urgent medical attention unless you have special health needs. If you get a first-degree burn, you may experience some redness, pain, and mild swelling. But don't worry, you can treat that at home using an FDA Approved Product in North Carolina.
Independent Pharmacy Distributor is here to share a few tips you can use to treat a first-degree burn yourself:
Cool the affected area under running water for about 10 minutes or until the pain subsides
Apply some burn ointment two to three times daily. You can buy over-the-counter products from us too to help with the pain
Cover the burn with a nonstick, sterile bandage
Protect are from sun exposure
Don't pop the blisters
First-degree burns can usually heal on its own, but if it's a large burn, or if the patient is an infant or senior, seek medical attention immediately.
Of course, you would not be able to treat those burns without a first-aid kit. You can drop by our pharmacy to get access to quality medical supply in Lexington, North Carolina!