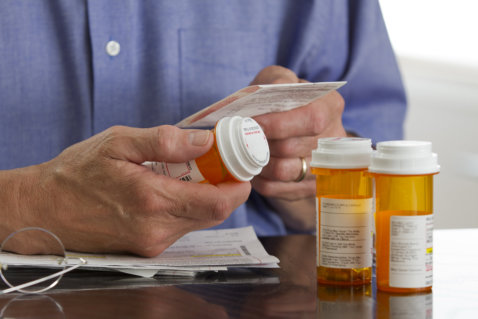 Whether you're operating a start-up pharmacy or working in a healthcare facility, helping clients understand their medications is vital to their recovery. Your healthcare knowledge is crucial to how a patient or their care provider is able to adhere to medications.
One of the key elements that people need to understand about their medicines is the information found in the medicine's labels. If you're assisting them with their medication, ensure that they have clearly understood the information especially if you provide them with Over-the-Counter products in Lexington, North Carolina.
For that, we would like to share the following important items that should be relayed to consumers when they are purchasing over-the-counter medicines.
Active Ingredients
As you hand out medication, it helps to inform the receiver of what the active ingredients of the medicine are. These are the components that make the medicine potent and which exist in the OTC drug's branded equivalent. Your client needs to understand that the presence of the active ingredient makes it as effective as the branded medicine, hence, they can also take it for a target illness.
Uses or Purpose
Every medicine has a purpose. You cannot let a patient take medicine for a cough when they are having joint pains. As a pharmaceutical wholesaler in North Carolina, we encourage you to inform your patients of the purpose of the medicine that they're handed with. Their knowledge can help them feel safe and trusting about the medicine.
Warnings
It is also important that we inform our clients about the warnings. This way, we can help them take charge of their health by taking the medicine exactly as instructed. The warnings can tell them what they should avoid doing before or after taking the medication.
Directions
You also need to let your client know that they have to take the medicine in a particular method or frequency. These are also contained in the medicine's label. Encourage them to read the directions and then ask you anything they want to clarify.
Other Information
Some medication labels also contain this data, which is an enumeration of other information such as additional contents or dietary restrictions. This item should also be read so that they can be made aware of minor instructions that might not be essential for their recovery.
When it comes to proper usage of medicines, patients and their families rely on their healthcare team, which include pharmacies. Be ready to provide them the answers about a medicine's effectiveness, how often they need to take a pill, or where they can get an FDA approved generic.
As a wholesaler of trusted medicines, our team at Independent Pharmacy Distributor is here to help you make more affordable medical choices whether you're starting a pharmacy, healthcare agency, hospital, or a patient with long-term medication needs. Ask us about how we can be of better service to you!