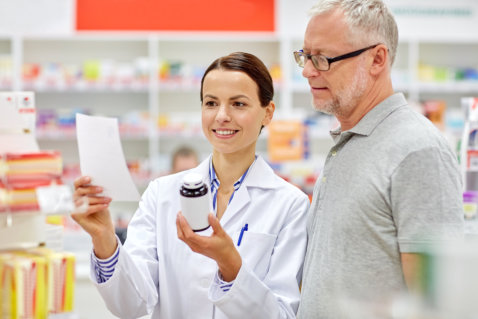 As a pharmaceutical wholesaler in North Carolina, we also aim to distribute medications that are not only affordable, but also effective for your patient's condition. However, we also recognize that there are situations and factors that can result in negative medicine interactions. These are important aspects of medication needs that patients also need to be well-versed about.
Hence, we would like to share this list of items that you can provide to your clients to help them be more aware of their medicines and their interactions with certain substances.
Polypharmacy
This is the situation wherein a person is taking more than one medicine in a day. When this is the case, the patient can be at risk of drug-to-drug interactions. Some medicines have a negative reaction with certain medications. This can result in further health complications on the part of the patient. Hence, it is very crucial that you ask the patient what medicines they are currently taking. When possible, healthcare providers should ask the patient for a list of their past medications so that you can assign another equivalent medicine that doesn't trigger any negative reaction.
Foods
As their healthcare provider, you also need to know about the patient's dietary restrictions, if any, or the kinds of food they like to eat. This is because some medicines react negatively to certain foods or their ingredients. If there are food items that they cannot do without but will have a negative reaction(s) to certain medications, consider recommending an FDA approved generic, which doesn't contain the same ingredients with their present medication.
Drinks
Especially alcoholic beverages, drinks can also result in negative reactions with medicines. Water is the safest drink that a patient can take with medicine. Before handing out a particular medicine, ensure that the patient knows about certain drinks, if any, that they should avoid when they need to take the medicine.
Side Effects
As a provider of Over-the-Counter products in Lexington, North Carolina, we also encourage you to relay with your patient the expected side effects they might experience when a medicine is taken. Some drugs may give these undesirable effects so it's better if your patient is prepared for them. Furthermore, it is also important that your patient knows what they can do or contact the person who can help them if ever the side effects occur.
While medication adherence is a crucial responsibility of patients with assistance from their care providers, it is also on the part of the healthcare team to orient them with vital medical information as possible. With that, we hope that the above checklist can guide you in assisting your clients with their medication needs.
If you're also in need of medicine supply in wholesale, we can provide it! At Independent Pharmacy Distributor, we don't just help you in procuring effective and affordable medicines, we also provide you with a better business advantage.
Interested in our wholesale services? Inquire today!