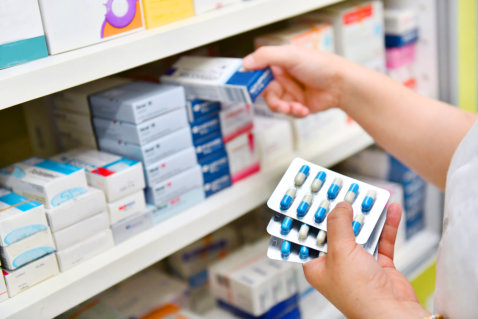 There are a lot of FDA approved generic medications in the market. Question is: are you using them the right way?
Just like other medications, OTC (Over-the-counter) meds need to be taken with care. If not, they can also bring unwanted side effects to you and your loved ones. But don't worry, these can be easily avoided!
To help you out, we prepared a shortlist of answers and questions. Feel free to look through this list if you have any concerns about OTC meds.
What are OTC meds?

These are medications you can get without needing a prescription.

Are they safe? Of course! Just like branded medication, they are made with strict protocols. On top of that, their formulation also goes through screening and approval from the FDA.

Why are they cheaper, you ask? Unlike their branded counterparts, generic medication doesn't need any advertisement or research. They only follow the formulations already established by their branded counterparts. So, when there's less production cost, there are also fewer sales costs.

What conditions do OTC meds treat?

Over the years several over-the-counter medications have been developed in several ways. Currently, they are known to treat conditions such as:

Fever
Minor pains
Diarrhea
Cold symptoms
Sore throat
Allergies

You should also know that generic medications have their own store brand names. (Just like prescription medication does.) Still, it shares the same active ingredient and volume with the branded options.

It's also important to make note that some OTC meds contain a combination of active ingredients. With this in mind, you should always read the labels of the pills you use. This will help prevent you from taking the wrong medication by mistake.

What are the dangers that come with using OTC meds?

Just like branded medication, OTC can be harmful to your health too. They can cause side effects and interact with other medications as well.

What would be a good solution to this? Again, reading the label matters. Always check the precautions section of your drug label. That is where you will see any safety warnings about the drug.

Just in case you have concerns with the pills that you have to take, call your doctor. Don't assume things on your own. Consulting a medical professional will settle your questions about the OTC meds. Of course, you can also reach out to us as another option.
Let us know what you need. We're a prime distributor of high-quality medication. We serve pharmacies, medical facilities, and private individuals as well.
You can reach us by typing down a comment below or through a call. We have trained professionals on stand by who are always ready to cater to your needs.
Oh, and don't forget to share this post with family and friends if you've found it helpful. Spreading awareness about OTC drugs help improve medication management within your community.