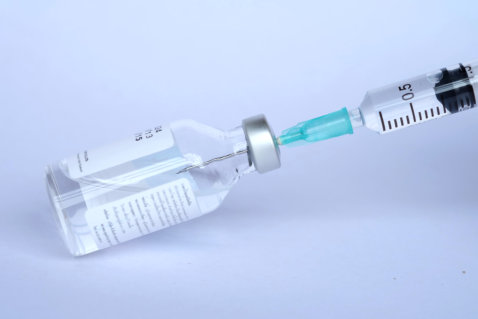 Do you constantly use injectables and Over-the-Counter products in Lexington, North Carolina?
For those of you who take injectables, we have suggestions that can help you out:
Bring the medication to room temperature.

In most cases, injectable medications are to be stored in the refrigerator. Remember to remove the pre-filled injections at least 30 minutes before the application.

Another method you can try is by holding the wrapped syringe in the armpit. This should get it to body temperature more quickly. Getting them to room temperature helps lower any discomfort brought by the procedure.

Apply the injection after a warm shower.

Have you noticed how cold skin can sometimes be hard and stiff? As a result, it makes taking injectables harder.

Counter this by taking a warm shower before your dose. This turns the skin supple and soft, making injecting easier. As an alternative, you can also apply a warm compress to the area for five minutes. Be careful to limit the temperature so that you don't burn yourself.

Keep the injection site clean and dry.

Do you use alcohol swabs to clean the skin? If so, make sure to dry the area before injection. This helps prevent pain and discomfort during the process. After the injection, do apply a clean cotton ball in the area as well. It will stop the medication from leaking out and irritation in the surrounding area.

Decide the best application method.

Self-injectable drugs come in several variations. They can either be delivered through a manual injection or an automatic device.

What's the difference between the two? With a manual device, you have overall control of the speed and depth of needle insertion. Automatic injectors, on the other hand, hide the needle and push it out for you.

Rotate the injection sites.

This will help keep your skin healthy! Common injection sites include areas of the arms, legs, buttocks, abdomen, and others. As much as you can, do not inject in one spot twice a row. Make it a habit to wait at least seven days before using the same area again. Also, avoid injecting damaged skin. Steer clear of skin that is scarred, injured, inflamed, bruised, or reddened.

Get the advice of a medical professional.

Injectable medications can be intimidating to apply and that's alright. There's a first time for everything. In case you have trouble administering your meds, contact your doctor. They can guide you through the procedure. You can also reach out to an Independent Pharmacy Distributor for help.
Got other questions about injectables?
We're here to help you out. As a pharmaceutical wholesaler in North Carolina, you can count on us! We aim to clear away any confusion on the topic. Get in touch with us in the comments. You may also reach our staff in call. All our contact details are listed down below.
Did you find this post helpful? Don't forget to share it with your family and friends as well!