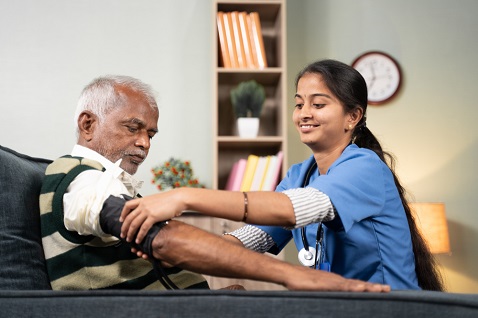 Have you seen those free blood pressure check signs at your local pharmacy?
As a trusted provider of blood pressure monitors and other medical supply in Lexington, North Carolina ourselves at Independent Pharmacy Distributor, there is a reason why most pharmacies offer them at such a convenience.
Checking for blood pressure using this FDA approved product in North Carolina, or elsewhere, allows you to know whether you have high blood pressure, a reading of 140/90 or higher over a number of weeks, even when you're resting.
Here are the specific ways this is important to your health:
Helps with early diagnosis
A consistent blood pressure that stays too high, for too long, can cause damage to your body and may point to an undiagnosed existing condition.
Tracks your health status
Checking your blood pressure regularly can give clues to how healthy your lifestyle is and whether you should make any changes.
Guides your treatment
Are you undergoing treatment? Monitoring your blood pressure can help you paint an overall picture of your health.
Gives you a stronger sense of responsibility
With a visual reminder of your health status, you can be more motivated to stay on top of your health and make better, healthier choices at all times.
Do you suspect high blood pressure or have you not checked it for a while? Don't think twice! Get your blood pressure measured today.
For more information about our pharmaceutical supplies and other over-the-counter products, be sure to check back.