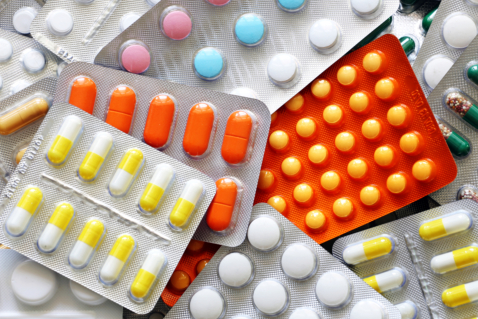 Independent Pharmacy Distributor has several tips for you:
Check the label.
Be honest, when you take Over-the-Counter Products in Lexington, North Carolina, do you even take the time to read what's on the label? A lot of people miss this step because it simply seems like a waste of time. But contrary to what a majority of people believe, the label isn't just there to make a product look more eye-catching to the consumers.

It also contains vital information that indicates how a product should be used, stored, handled, and what the recommended dose would be. By taking a couple of minutes to review the information on the label, you can help protect yourself and your loved ones from possible adverse drug reactions.

Review the expiration date.
Expiration dates aren't always on the label, which is why sometimes it can be easy to miss them. In case your FDA approved generic medication doesn't have the expiration date indicated on the label itself, you can always check the underside of a pill bottle, the cap, or the box.

It is also important to take note and properly dispose of any expired medication in your home so that they aren't taken by accident or mistaken as candy or treats by small children and pets.

Know your symptoms.
Not all OTC medications treat a condition in the same way. Take cough medicine for example. Some of it has active ingredients that aim to suppress the coughing reflex, while other formulations are focused on helping your body remove phlegm.

By being able to identify your symptoms and fitting them together with the proper medication, you can help ensure that your symptoms will be treated the right way. But if you often find yourself confused or unsure about the type of OTC medication you should take, you can always reach out to your doctor or pharmacist.

Learn what should be avoided.
That's right, it's not just prescription medications that can bring bad side effects. Even OTC medications that you take can cause certain reactions too. And in most cases, these reactions can often be triggered by food, drinks, and other medications you may take.

However, when you're aware of what should be avoided when taking a certain over-the-counter medication, you can readily avoid any unwanted side effects in the long run.

Take medication as advised.
Will taking a double dose make the medicine more effective? Not at all! In fact, it might even put your health at risk. A recommended dose is advised in order to keep your health in check and at the same time treat your symptoms efficiently.

If you find that the current dose of OTC medication you have been taking has not been effective against relieving your discomfort, then perhaps it would be wise for you to check in with a doctor instead. After a checkup, your physician should be able to prescribe you with a much more effective form of treatment.