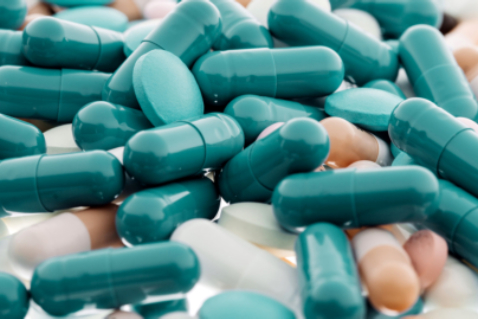 It pays to be informed when shopping for OTC medications. As a renowned provider of Over-the-Counter products in Lexington, North Carolina, Independent Pharmacy Distributor urges you to follow these essential tips and get the best out of your over-the-counter medicines.
How do you know if the medicine you're buying is safe? And more than that, how can you be sure that it's the generic counterpart of the brand-name drug? Bringing these, and other crucial concerns, when you visit the drugstore can make for an overwhelming experience. To ensure smart and safe choices are made, we've compiled a list of tips to follow when shopping for over-the-counter medications.
Check the label. The first thing you need to do is read the label of the over-the-counter drug. The label is where you'll find the medicine's active ingredients and the amount of these ingredients contained in the drug. This typically tells you if the generic version has the same effect as its brand-name counterpart. Furthermore, you should also educate yourself on the inactive ingredients in case you have any allergies.
Combination OTC medications are a big no-no. As much as possible, you should avoid drugs with a combination of ingredients. This is because such products can create a higher risk of accidental overdose. If there is a symptom you're trying to mitigate, choose a single-agent product that can take care of it.
Warnings are there for a reason. Warning labels are especially helpful to individuals with underlying health conditions. Keep in mind that some ingredients of OTC drugs might negatively affect your disease or interfere with its treatment. And if there's something you're not sure about, always consult a pharmacist.
Don't hesitate to seek professional help. Whatever concern you have about an OTC drug, or any medication for that matter, should be raised to a pharmacist. If a product appears different to you, make sure to seek clarification from your pharmacist.
Should you or should you not self-diagnose? If you've self-diagnosed in the past and gotten safe and effective results from it, you can do it again, given that you're experiencing the same conditions or symptoms. Self-diagnosis should prove to be helpful in the right circumstances. If you're experiencing any new symptoms or are finding that your current symptoms are no longer responding to store-bought medication, go see your doctor immediately.

As a leading pharmaceutical wholesaler in North Carolina, Independent Pharmacy Distributor recommends that you practice these safe and effective OTC drug shopping tips the next time you visit the drugstore.
Please feel free to share your OTC shopping practices on the comment section below.