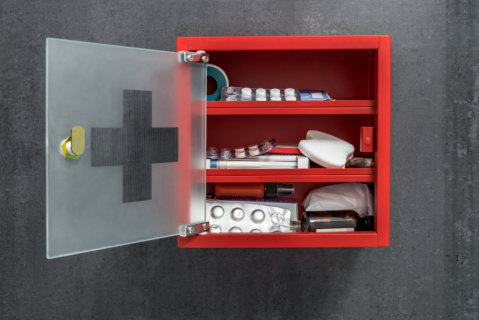 A first aid kit is an essential item to have when traveling. You don't know where or when accidents happen, so it is good to be prepared. However, first aid kits should not only be prepared for a trip, but it should also be handy at home, especially for a household with children.
Independent Pharmacy Distributor believes that every home should be equipped with a first aid kit that could help you respond to common injuries and emergencies at home. These are so easily accessible that you can even go to a pharmaceutical wholesaler in North Carolina to complete your kit or to your nearest pharmacy.
Here are some essentials that you need to include in your kit which you can purchase as over-the Counter products in Lexington, North Carolina:
Basic wound dressing so you can perform first aid on wounds before deciding if you need more attention from a professional.
Pain medications such as Acetaminophen, Ibuprofen, or Naproxen for headache, back and muscle pain, and sprains.
Relief medicines for indigestion, heartburn, and dyspepsia to relieve you of that bloated feeling.
Topical medicines or soothing creams for minor burns, insect bites, or rashes for your sensitive skin.
Medicines for your allergies, such as oral antihistamines or tablets.
FDA approved generic medications would work just as well, so you can purchase those instead of the branded ones. Just make sure that these are checked regularly to avoid accidentally taking in expired medicines. Also, consult your doctor if you have any allergies to certain chemical compounds in medicine.