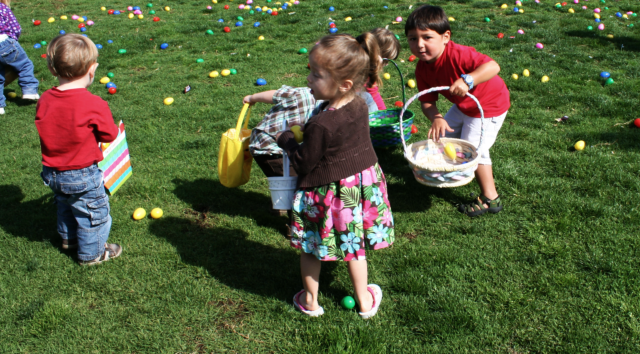 Easter is here, and for kids, this means lots of chocolate! However, while it is essential to celebrate and enjoy treats, too much of them can have your child developing unhealthy attitudes toward food, and can negatively affect his behavior and well-being. A significant amount of sugar can cause kids to be hyperactive, which can result in slump afterward. To avoid obesity and sugar-related diseases, parents must keep track of the diets of their kids. So here are some tips to help your kids stay healthy this Easter:
Make Easter Egg Hunting a Fun Way to Be Active
Think of ways to make the egg hunt more active. And don't worry about the children's participation because they naturally like competition. For example, a challenge can be set for each six eggs collected like asking the hunter to do ten jumping jacks to keep those eggs. Or maybe you can write a fitness clue in every egg and ask the child to perform it.
Change Up the Easter Hunt Approach
To avoid children getting loads of chocolates from their egg hunting activity, consider using plastic or decorative eggs that can be redeemed later for some chocolate eggs. Also, you can fill plastic eggs with little items like action figures, stickers, or healthy treats like berries and popcorn. These limit the amount of chocolates the children in the family get.
Set Rules for the Post Easter
Because the children may have overindulged in chocolates on Easter Sunday, it is time to set rules for the remaining chocolates and sweets after Easter. For example, Easter eggs must only be consumed as desserts for the next couple of weeks. This can encourage them to enjoy those treats instead of consuming them mindlessly at any time.
Encourage Sharing
In case your child has too many Easter eggs, try to encourage him to share his eggs with those he loves. Aside from reducing the amount of chocolate your child can eat, this promotes a kind and emphatic attitude for others. Also, you can use this opportunity to explain to your child how much chocolate is good for his body and teach him to know when he has enough.
Easter is an occasion that comes around once in a year. And what your child does the entire year is what really matters. A day of overindulgence won't harm your child's healthy lifestyle. Focus on keeping the Easter celebration to the main day to limit the overindulgence. Also, get everyone in the family involved in some activity to enjoy the spring. You can ask them to play Easter games outdoor or go for a family walk. Let us all enjoy the benefits of a little sunlight and exercise! Independent Pharmacy Distributor, a
pharmaceutical wholesaler in North Carolina, wants to wish all of you a Happy Easter!