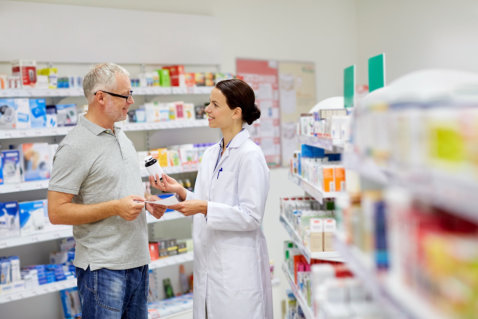 As a pharmaceutical wholesaler in North Carolina, we value the importance of medication adherence. We also want to prevent medication errors. We know that taking medications can be a struggle for some patients. Yet we also know that with the right education, we can prevent life-threatening errors.
Healthcare professionals are at the forefront of educating patients on medication errors. From the hospital staff to the pharmacists, we need to be proactive in ensuring that our patients know when medications are unsafe for them.
For that, let us guide our patients on correct medication usage through the 5R's. These include the following:
Right Patient

The doctor intends for the patient, and not anybody else, to have the medicine. It is important that they know about this essential information. For this reason, you should store the medicine in safe and secure places so that other individuals will not have access to these. When non-patients ingest medicines, their lives can be at risk of complications.

Right Medicine

It is also important to educate the patients that they need to take the correct medicine. Even if they are the right patient, they will not get healed when they take the wrong medicine. For this reason, encourage the patient to always read the prescription or medication label. Ensure that they get the right medicine for their illness.

Right Dosage

In the context of prescribed and Over-the-Counter products in Lexington, North Carolina, there is such a thing as over-dosage and under-dosage. This happens when the patient takes incorrect amount of the medicine. The patient needs to take the medicines at the right dosage. This is because their condition can complicate if they have insufficient or more of the intended medication.

Right Route

As healthcare practitioners, we also need to inform our patients that they need to take the medicines at the right process. Inform them that different medications have different routes. Some are through the mouth, others on the skin, and still others are injected. Patients need to know how they should take the meds so that they can receive the full benefits of these drugs.

Right Time

The medicines also have prescribed frequency of intake. The timing of the intake has something to do with the way the body absorbs the medicine. If this timing is adhered, then the patient can receive the maximum effectiveness of the medicine in their body. If not, then the patient is at risk of medication errors and their complications.
Medication errors are not only life-threatening. These are also expensive for the patient. For that reason, stay proactive in reminding and educating your patients against these errors. At Independent Pharmacy Distributor, we are also here to help you bridge the need for timely medications to your patients. If you're running out of FDA approved generic medicines in your stocks, contact us to replenish your supplies.
Do you have other inquiries about medicines and their distributions? Contact us about these.